At first sight the coffee table, hides under the board the chess table. Trojan IXX crafted and original chess table designed by Futurostudio.
Chess pieces made by TOWARNA are cast from concrete as well as some of the most monumental antique buildings.
SOUTH AMERICA AND EQUATOR AFRICA
The chessboard consists of 260 hand-composed pieces of exotic Zebrano and Rosewood veneers, which excel in hardness and durability.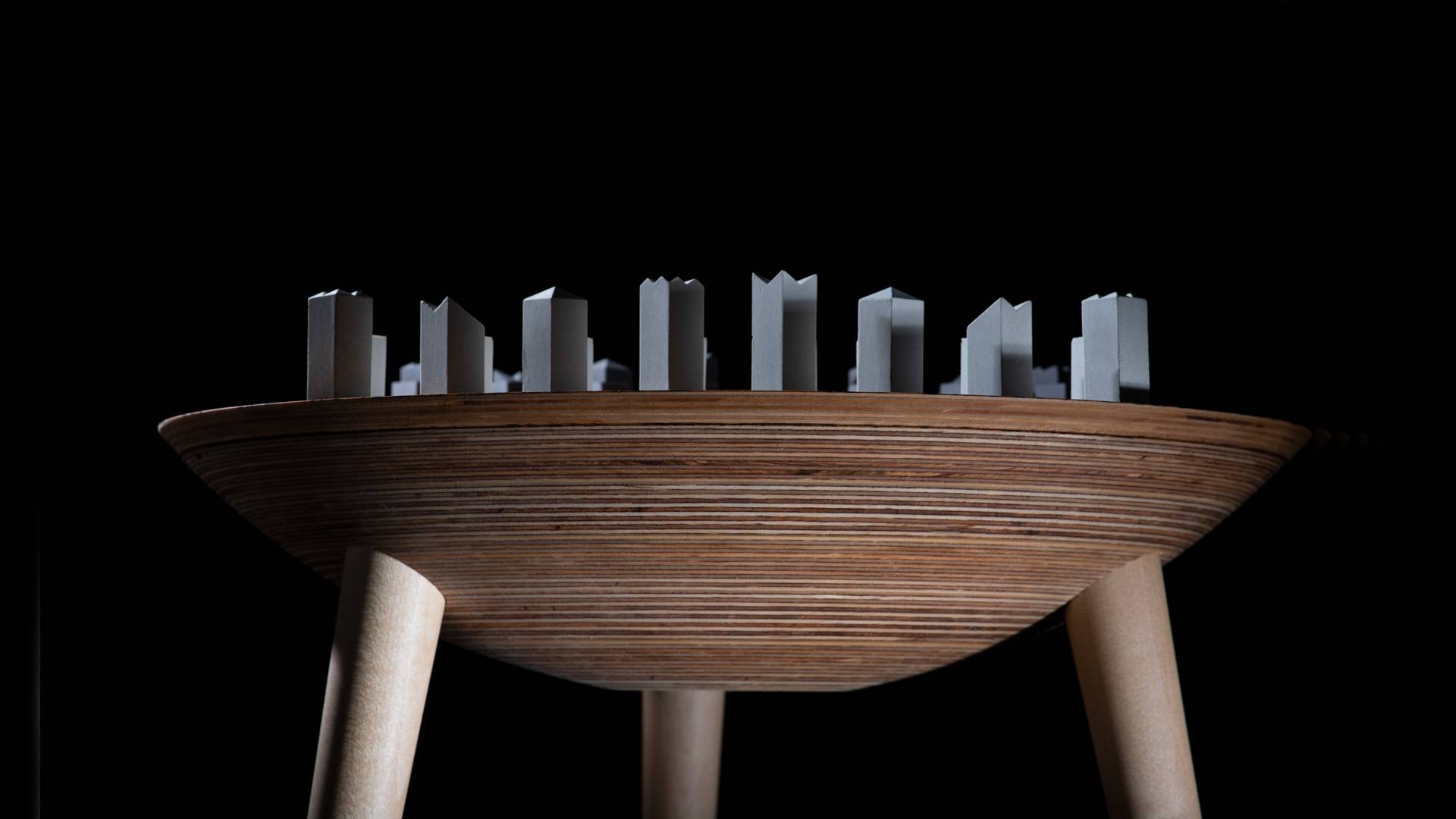 The chess pieces designed by us were meticulously manufactured and supplied by TOWARNA.
They come in white and grey color.
Other shades can be customised individually.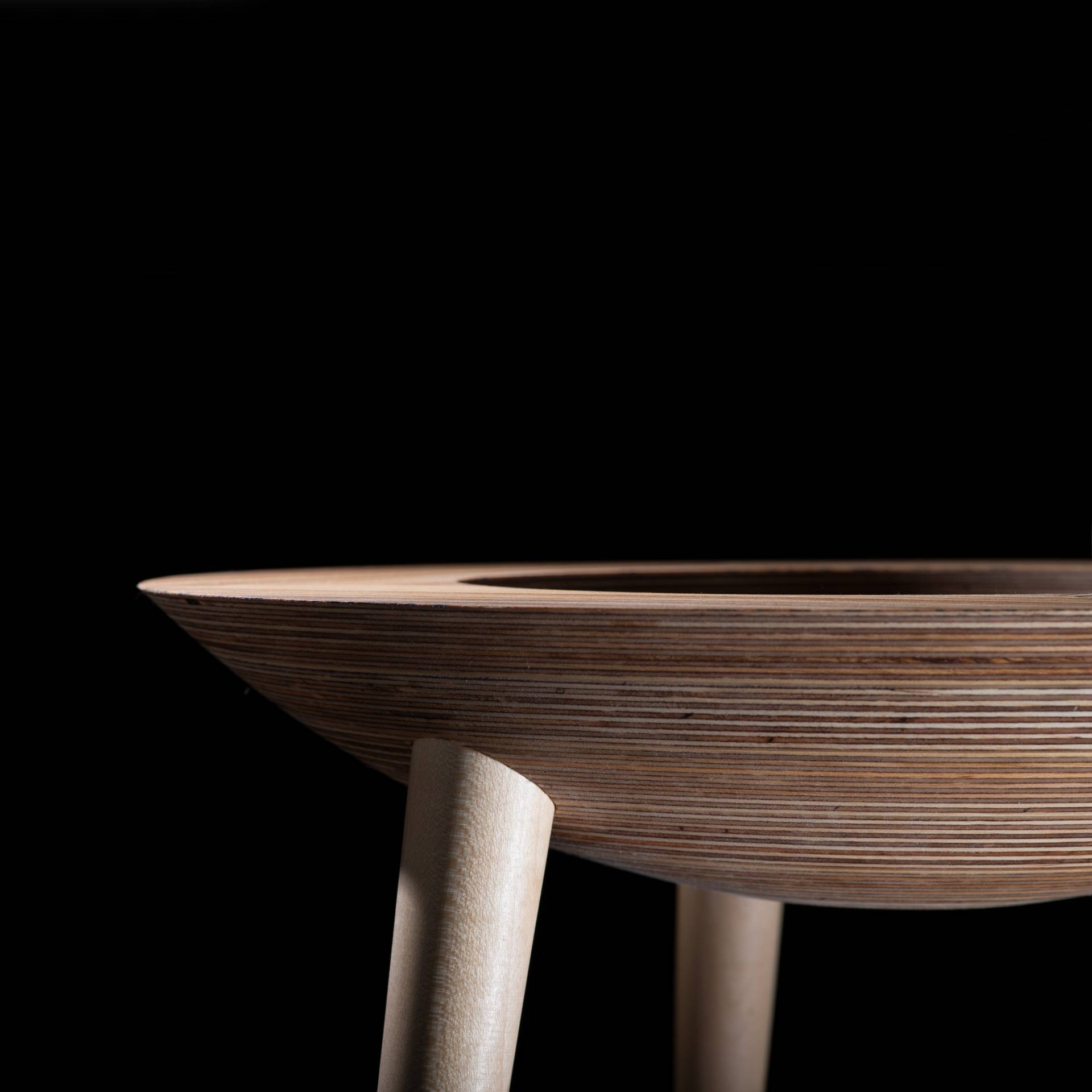 Table corpus consists of an engineered wood board made of laminated veneer lumber.
This guarantees dimensional and shape stability.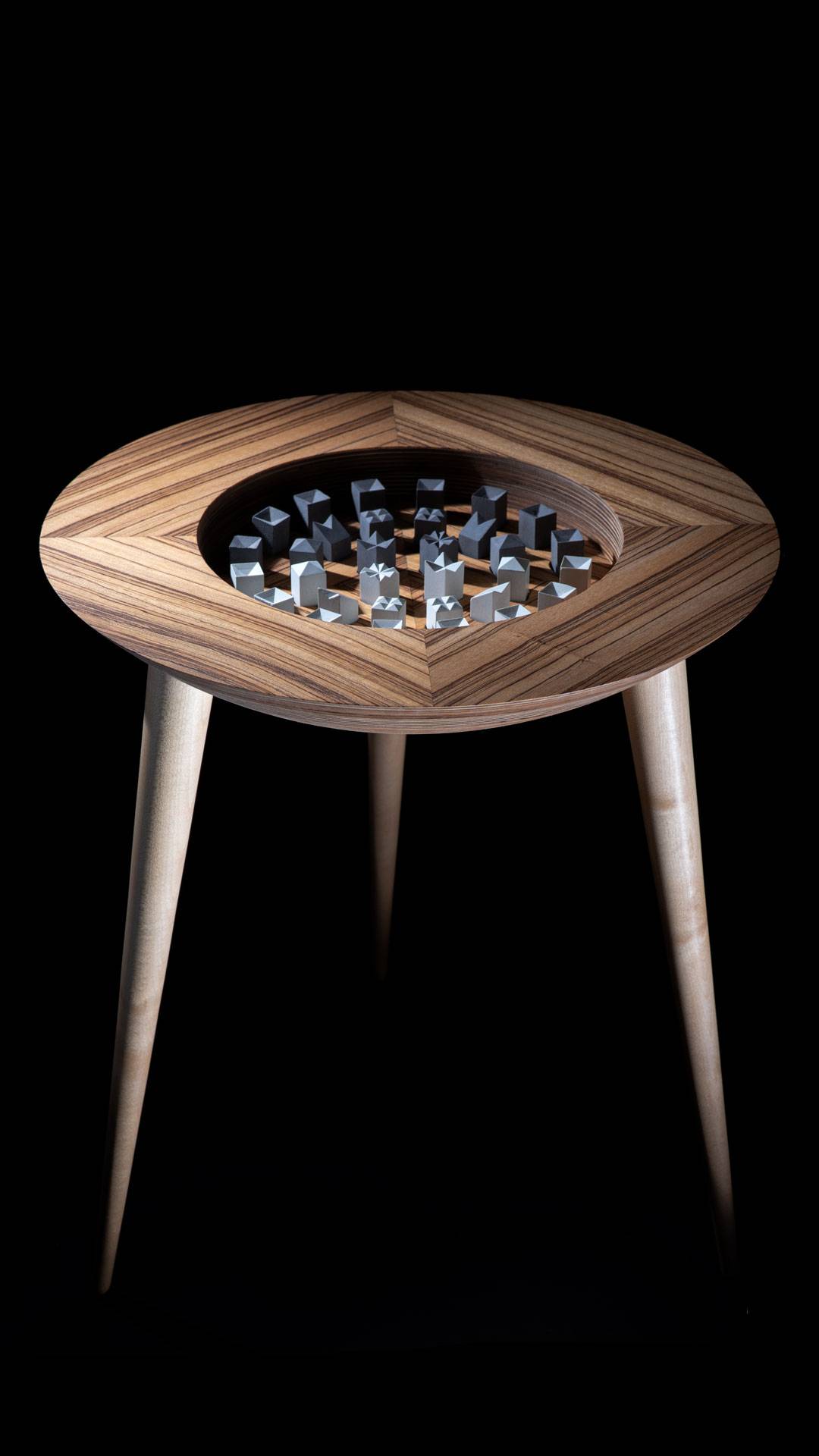 Under the table top is a "box of chocolates" with beds for sleeping warriors.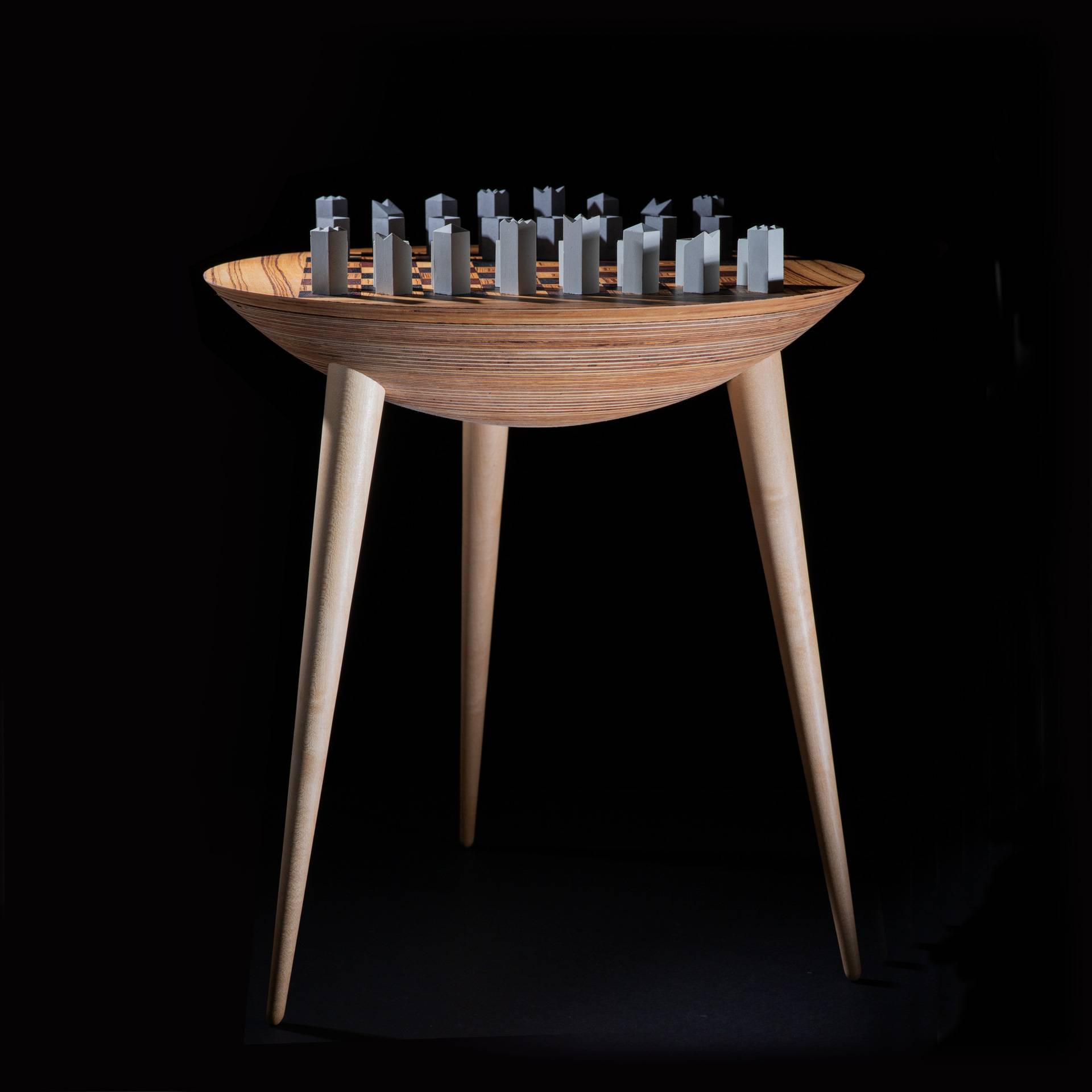 Detachable legs are made of wood commonly used in the production of strings – maple.
The wood was chosen for its minimalist structure that makes the distinctive body stand out.